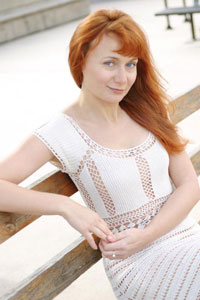 Actress Bozena Wrobel never imagined that she would be a founder of Magicopolis, or be a master magician in the theater's long running show, but that's what's happening now, in "Escape Reality" which she co-wrote and co-produced.
Her first love is acting, and she has incorporated that passion into her work as a magician. Particularly close to her heart are the monologues she has written to perform with the magic. A story about her grandmother brings us back to childhood and amazes with a trick using an old umbrella; another piece shares her philosophy on what to do when life brings unpleasant surprises that is elegantly captured in a trick with a candle and spool of thread.
In her native Poland, Bozena's unique presence has graced a vast array of films – from Oscar winner Krzysztof Kieslowski's "Decalogue" to Oscar winner Andrzej Wajada's "Korczak" and she has starred in numerous roles at the Polish National Theater in Warsaw.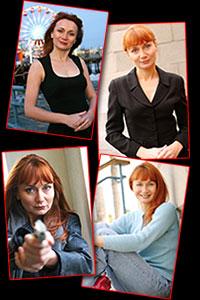 Equal parts writer, producer, director, and actress – in 2008 Bozena premiered "Confessions of a Floating Lady" her well-received autobiographical one woman show. Currently she is preparing the one-woman show "An Unrealized Dream" based on the novel "Night" written by Serbian writer Vedrana Rudan, it captures the turbulence of a female soul in post –war Yugoslavia from a comedic point of view.
"… Bozena's striking appearance effectively contrasts with her over-the-top goofiness…"
LA TIMES
"…Bozena speaks one of the oldest theatrical languages with undimmed artistry, immediacy and charm."
LA MAGAZINE